| | |
| --- | --- |
| Posted on February 14, 2018 at 10:20 PM | |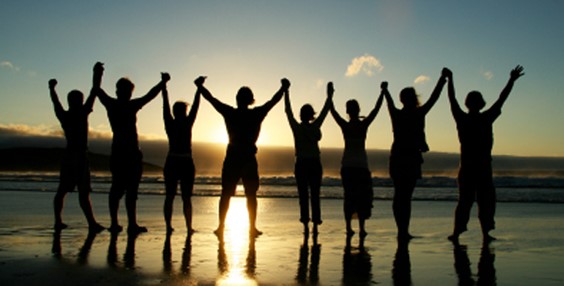 I was covering the front desk over a Friday noon hour when loud cheering erupted from the free weight area. I had to see what it was about, so I walked back there to check it out. One of our members had just benched 415 pounds! There were high fives and congrats around. Not just with those in the weight area, but among those using the Nu-Steps and treadmills. 
The lift in energy and mood was contagious and it made me think back to another member success from earlier that same day. A lady who had been in so much pain that her mobility was becoming more and more limited decided to work through her pain only to find that it subsided as she grew stronger. Since becoming a daily exerciser, she had lost 30 pounds. While her milestone was more low key and didn't have the place cheering, it was no less meaningful.
Blue Bicycle Health & Fitness is a fitness community as these two very different victories illustrate. Our members are all ages and sizes, athletes and active seniors, people wanting to build bicep muscles and people wanting heal a heart muscle. I've been asked if there is a target audience. My response is that our target is anyone seeking a welcoming, supportive place to improve their health and well-being. No matter where you are in life, you will find people here who are very much like you. You can tap into the positive energy of everyday victories to rekindle your own fire within. Your story is being written day. Our community will help make yours a success story.
Categories: None
/