| | |
| --- | --- |
| Posted on November 19, 2018 at 11:15 PM | |
If you ask the founder of Precision Nutrition, John Berardi, for a killer healthy holiday cookie recipe, he'll make a surprising confession: He's not making low fat, gluten free, protein packed, artificially sweetened cookies. He makes the real thing, the kind of cookie that contains butter, sugar and flour. A nutritionist that DOESN'T eat 100% protein and veggies all the time? Yes, you read that right.
Foods are not "good" or "bad" but simply choices. Every time you choose what to eat, you vote for what is important to you right now. Choices weigh pros and cons. Choices express what is important to us. Choices have consequences which we choose to accept. So this holiday season, give yourself permission to enjoy some real holiday cookies or some other thing you enjoy but normally consider to be off-limits. Just do it consciously, mindfully, joyfully. Instead of scarfing it down and waiting for the guilt to kick in, eat slowly and savor the flavors of the season.
You can enjoy food, connect with others, and still be healthy and fit. And, you can do it without gaining the usual five or more pounds. Countdown to Christmas provides the tools and support to help you balance intentional eating and efficient workouts while savoring the season.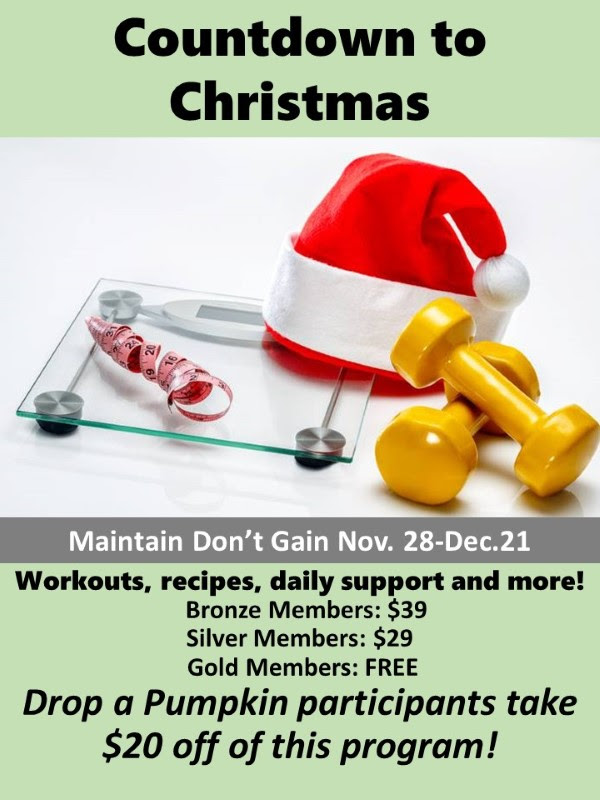 Categories: None
/