| | |
| --- | --- |
| Posted on December 25, 2018 at 9:35 PM | |
Goals expressed are more likely to be goals attained. Putting your hopes for yourself down on paper makes them feel real. Posting them where you see them day after day, keeps them in sight. Sharing them where lots of people see them keeps you accountable. That was the idea behind setting up the Goal Board at the beginning of the year.  
You can't miss the board; that 4'x6' dry erase board just inside our front door. Many members wrote their goals for 2018 on that board, putting them out where they and others would see them all year long. Were you one? Whether or not you shared a goal on that board, how are you feeling about this year? 
You may be thinking "I don't believe in New Year's resolutions. I can never keep them." If this is you, you're not alone. According to the Statistic Brain Research Institute, only nine percent of us actually keep them. Yet the end of the old year and beginning of a new one is a great time to push the re-set button on your goals. 
We will be erasing the 2018 goals from the board this coming Saturday, leaving a clean slate for 2019. If you set one or more goals for the year now ending, how did you do? Did you knock it out of the park or fizzle out? Chances are you fall somewhere in between. Perhaps you didn't meet your goal, but you took more steps forward than back. Is there some progress to celebrate? What can you learn about yourself?
Coming up short can be a great teacher. Look back and try to recall when things went off the rails. Did you have too many goals? Were they too ambitious? With any successes, even short-lived or inconsistent ones, you probably tapped into an inner strength or support from others. 
If setting resolutions feels like setting yourself up for failure, replace your resolutions with one or two intentions. Our intention for 2019 is to support you in becoming a better version of yourself. We have several programs in the works to do just that, including a mini-retreat, challenges, and personal coaching opportunities. And yes, that board will be a clean slate, ready to be filled with intentions for 2019. Take a look at your clean slate. What story will you write for yourself in the New Year?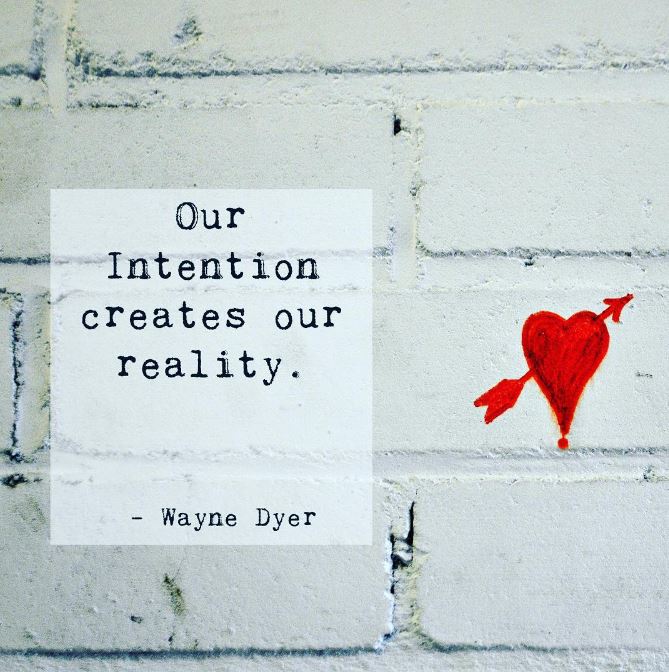 Categories: None
/