| | |
| --- | --- |
| Posted on January 7, 2019 at 9:45 PM | |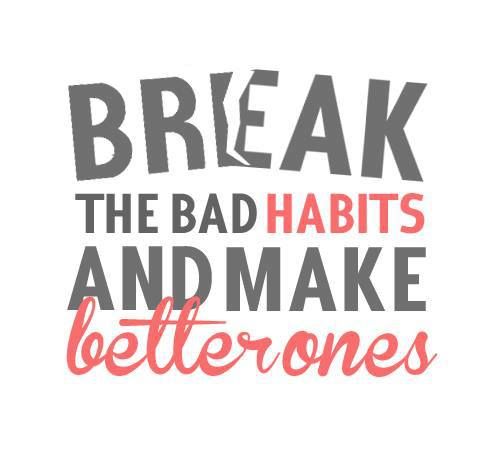 If you are starting 2019 wanting to make some changes, you are not alone. Big changes are hard to sustain over the long term. Also, unbalanced changes lead to feelings of deprivation and stress. A sustainable approach is to tackle no more than two habits at a time, balancing stopping an old habit with picking up a new one.
Do need support in making changes? Take the Make It – Break It Challenge. Make It - Break It  is a three week challenge where you choose a habit to MAKE (drinking 64 ounces of water, walking 20 minutes, going to bed 30 minutes earlier) and a habit to BREAK (avoiding added sugar, reducing social media time by a 15 minutes, or drinking one less soda per day).
It can take 21 days for a habit to start to "stick so this challenge will last three weeks, from January 21st – February 10th. When you sign up, you will receive a scorecard to track your progress every day. 
 
Win Prizes: We are giving away a set of Bluetooth earbuds to a lucky winner at the end of the challenge to the person who scores the most points. Any tie will be broken by a drawing. We will also hold random drawings for weekly prizes including water bottles, Air Relax sessions and more. The more points you score the more chances you will have to win. You can score up to 21 points a week. 
Daily Accountability: You will receive a short e-mail each morning with a motivational quote and asking you to reply with your points total from the previous day. (You can opt out of this and just show us your log).
Competition: We'll fuel your competitive fires by posting everyone's progress on a special bulletin board display. You can choose a nickname for this if you'd like.
 
To get started, send an e-mail to [email protected] with Make It Break It in the subject line. You can also sign up in person at Blue Bicycle Health & Fitness. Registration deadline is Saturday, January 18th. 
Categories: None
/